Manchester Minibus Hire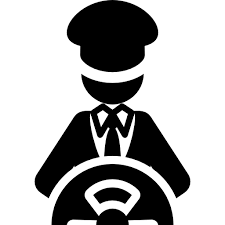 Weddings
Birthdays
Manchester Minibus Hire company operating in central manchester offers all buses with drivers . Book your 2020 day our or holiday and get transferes in style and comfort. Our fleet of buses in Manchester  are well-looked after  and you can trust us  on a easy relaible  and convenient trip  call us now on 01618500696. If you are looking to travel in large groups  then you can choose our bus range 8 seater 9 seater 10 seater 11 seater 12 seater 13 seater 16 seater  .  minibuses for Airport transfers to Manchester Airport , Weddings , sporting events we cover all. Manchester minibus  offer a custom  minibus Hire with driver  taxi service. Specialising in and  accomodating  for any small or large size party , working with our large fleet of vechiles and and network of minibus and driver compnaies . Are you looking to travel in style in a luxury car , a luxury minibus , small 24 seater mini coach , or a full size coach then we have the answer. We have the best fleet and reliable service to handle any sort of requirment from small a to b job to large venue and event transportation including wheelchair minibus . Manchester Minibus Hire is at your finger tips email or call u son 0161 711 0029 and book your trasfer.
---
Minibus Manchester
The Minibus Manchester company was established in 2005 and since then we have always tried to put up our best and sincere efforts in making the journey of our clients safe,bang on time and memorable which is core principle and objective of our organization. We firmly believe in this famous and widely accepted business thinking, "customer is the king" and following this core principle. We try to extend the best of the services without any compromise on quality of travel yet on very economical and affordable rates.
---
Manchester Minibus Hire Has Best Customer Service 
Customer ease and satisfaction is our top priority and for this reason our management decided to establish a website which is user-friendly and can assist our valued customer in the best possible manner within the available  resources. Manchester mini bus hire, provides an online hassle free booking system, where our respected client can review the fares, rent, availability of the vehicles, schedules and book their desired package through website, this saves on cost, time and energy of our valued customers.  Minibus hire Southampton , London Minibus Hire , Manchester Minibus Hire
---
Professional Drivers At Manchester Minibus
All our drivers are qualified Bus and Minibus drivers.  Now January 2020 all drivers will carry a CPC card.  CPC card ensures your driver has had the necessary training and awareness of safe driving and basic health and safety.  Along with it, there comes a team of our experienced, licensed and professional drivers. They have a sound know-how of the vehicle they drive, and its only possible due to their training session we conduct on regular basis. This training session is comprised on many modules, most of them dealing with the traffic rules, information about the vehicle, best course of action in crisis situation, how to behave with clients and much much more. We try our level best to raise the personal intellect and confidence of our drivers which is indeed one of the distinctive factors of our firm. Best Coach Hire Manchester firms.
---
How To book a Minibus from Manchester Minibus Hire
To book a minibus from Manchester minibus hire you can call email us on info@minibusmanchester.net or you can call our sales hotline on 0161 711 0029.  Most small bookings can be paid at the time of booking but lager Manchester Minibus bookings we will require  small deposit .  To book the minibus over the telephone we accept all debit and credit cards also we accept Paypal and Bank Transfer.  We can invoice you also . For in London try Minibus Hire London.
---
Quick Faqs on How to Book:
How do i book my Minibus hire with driver?
To book a Minibus for airport transfer or Day Hire please call our sales line on 0161 711 0029, alternatively fill out the quote contact form top of this web-page. 
Do you take Credit/Debit Card payments for minibus Bookings ?
On small bookings payments can be made in cash but on large bookings a deposit may be required before hand. We accept all credit debit cards including bank transfers and  online Paypal payments. 
What if my flight is delayed ?
There is no extra charge for Minibus Airport Transfers where the flight is delayed. We will track your flight and then enter the arrivals on landing.
How will i find my driver ?
On all confirmed bookings with minibus Manchester we will provide you with a drivers mobile  number.