9 seater minibus Manchester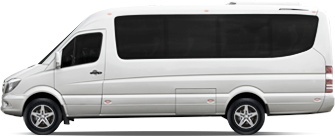 Rent a classic 9 seater minibus with driver from the greatest professionals in town Manchester minibus hire . Are you looking for minibuses with 9 passenger seating options? At minibus Manchester, we know full well that your needs have to be met with highly professional services. We, therefore, make available reliable and efficient 9 seater minibuses that help you move from one part of the city to another or Manchester Airport transfers. Travel comfortably with our exclusive 9 seater minibuses. We are here to make you smile. One of the benefits of traveling in a group is to keep everyone together. Minibus Manchester is therefore ready to make this available to you. If your traveling group members are scattered in different vehicles, it may be easy for the group to separate and become disorganized.
---
Small minibus with Driver in Manchester
One of the best ways to avoid this problem is to take advantage of our classic 9 seater minibus rental in Manchester. We will send the perfect 9 seater minibus with our well-trained drivers to meet the needs of your group, allowing everyone to stay together in the same vehicle. This will save you a lot of stress. Fully insured and qualified, our team of drivers will drive you to your destination with safety and comfort. Therefore, for your next business meeting or corporate event, make sure your group is relaxed and punctual bu hire a 9 Seat minibus Manchester. 
---
Book Your 9 seater by calling our Manchester office

At minibus Manchester , we know that business meetings are very of high significance. You need a trusted partner to lead you and your colleagues to your meetings or events in an appropriate and timely manner. This is where our 9 seater minibus hire service will help you and your colleagues. Here at minibus Manchester, our 9 seater minibuses are also very durable. They are classy vehicles and offer you maximum comfort. They are prepared to meet your travel needs. They have a lot of space inside. You will enjoy our services comfortably and enjoy your trip. Just in case there are other specifications you wish to include in minibuses; Do not hesitate to let us know so we can make the necessary agreements at the time. We will be happy to serve you because serving you is the reason we exist.
---
Qualified Minibus Drivers

At minibus Manchester, we work with the best and most qualified drivers all DBS checked . Our drivers are highly qualified and also acquired a good wealth of experience. All have more than twenty years of driving experience. They will take good care of you and drive safely to your destination. They know everything about the city of Manchester. We would be very happy to help you with issues related to the city. You can ask as many questions as you wish. They are kind and friendly people and we believe they will serve you best.
---
We cover Whole of Manchester for Minibus Hire
We provide transportation services to many parts of the city. We attend to all the requirements of your trip. We have the right facilities and the right organization to ensure we have delivered the most comprehensive and efficient services. However, we have crossed borders and made sure to provide better services to our customers. Your job is simply to ask for these services and we will serve you better.We offer the cheapest minibus and driver  for 9 seater minibuses. Our prices are cheap compared to those offered by other minibus rental companies in Manchester. So, why should you waste more money when we are here for you? All you have to do is to contact us on 0161 711 0029, give us your requirements and leave the rest for us. At minibus Manchester , we give you nothing but the best!