11 seater minibus Manchester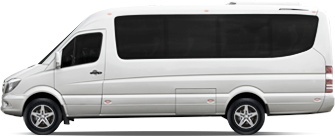 Are you planning to take your family on an outing? Or do you have a party at night to attend in central Manchester Printworks? Minibus Manchester can be the ideal partner for your trip. Choose from our range of 11 seater minibus manchester to travel with your group in comfort and style. If you need an  11 seater minibus for personal or commercial purposes, we can help you. From bachelor parties to a night out, day trips and sporting events, we can help you reach your destination on time. Our team of experts has many years of experience in satisfying all your travel needs. Contact us today for your free quote.
---
11 seater Taxi in Manchester

We are the number one option in Manchester when it comes to minibus hire Manchester  services. To find the best and cheapest  minibus hire with driver  deal in Manchester, call the minibus Manchester. We have many years of experience helping thousands of customers travel from Manchester and the surrounding area with the best services. We specialise in Manchester Airport transfers.  Our staff at Minibus Manchester has local knowledge and are quite familiar with the city of Manchester, which means that you are guaranteed to get your group travel in the most comfortable vehicles, with the capacity to cater for 11 passengers and luggage . All  Manchester Minibus  drivers are qualified and have full minibus rental insurance. Our 11 seater minibuses can be used for all occasions, including business trips, race days, sporting events, parties, weddings and more. With our commitment to offer the best service, we offer any trip to or from Manchester. Time is something that will always be observed when traveling. It is very bad not to arrive on time to your destination and this could cause you many problems. However,  Manchester Minibus is available to assist you in proper time management.
---
Book 11 Seater Minibus in Manchester

We will help you first with time management, providing adequate transportation services and arriving in time to pick you up or get you to your destination. Our 11 seater minibuses are readily available and our professional drivers will not hesitate to serve you. Sometimes you lose a lot of time when you get lost. It may be because you are not familiar with the places you are going to visit. However, it would not be a problem anymore. Indeed, we have equipped our 11 seater minibuses with GPS trackers. With this technology, we can easily find any place in Manchester. At  Manchester Minibus, there are no problems of loss. In addition to helping us save time, GPS tracers have also helped us a lot in keeping our customers safe. We maintain full-time surveillance of our vehicles and we are able to control all the movements they perform throughout the day. Our 11-seat minibuses are the best we can find in this industry. These minibuses are very well taken care of. They are always in perfect working condition and you can always be sure to get anywhere within the city of Manchester. We have a large fleet of 11 seater minibuses.
---
Book your 11 Seat Ninibus Taxi Now
To Hire  11 seater minibuses as  with driver please call our sales office on 0161 711 0029 or fill in the minibus quote form  . Our duty is to serve you and we can never get tired of rendering services to you.At Minibus Manchester, we offer executive  11 seater vehicles. These 11 seater minibuses have many luxury features. These features include leather seats, LCD screens on the back of each seat, as well as DVD and CD players. The seats are also reclined and you can sit in the position of your choice. Make sure you utilize these things so you can enjoy your trip. You should never settle for less, hence you must ensure you get services from the most professionals in the city of Manchester. At minibus Manchester, a mediocrity service is never an option!
FAQS 10 Seater Hire
What is the price for 11 seater Taxi ?
The price depends on how far you travel and the length of hire in hours.
Is the 11 seater self drive?
No- -all minibuses at Express Bus are with Driver.
Do you take card payments ?
We accept all Credit/Debit cards.