8 Seater Minibus Manchester Airport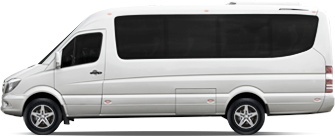 8 seater Minibus Hire Manchester Airport
Hire Our 8  seater Taxi minibus  with driver in any area of Manchester and to Manchester Airport. Minibus Manchester offers a professional transport service for the people of Manchester. Whether you need professional transportation for personal or commercial reasons, Minibus Manchester will satisfy all of your transportation needs. Minibus Manchester provides a minibus service for small groups with the aid of our 8 seater minibuses. Customers have the opportunity to request a professional driver with our 8 seater minibus. We are highly professional and we can provide you the best services you can ever think of. People who visit Manchester on vacation may consider hiring our   8 seater minibus taxi to visit the many tourist attractions in the city. Our Professional minibus hire drivers can transport tourists to popular places of interest such as museums, restaurants, and theaters.. Our 8 seater minibuses allow people to travel in groups, which is a great way to meet new people.
---
8 seater Minibus for All occasions
Our customers find the fleet of our 8 seater minibuses useful in a variety of situations. There are many clients who want to rent one of our minibuses when they go out for a night in the city. We have cheap rates for transfer to Printworks Deansgate Locks and Northern Quarter Whether it's a stag night or a night out, you can rent our 8 seater minibuses to get you safely to your destination. our 8 seater minibuses are also available for weddings, giving room for everyone to be together from the ceremony to the reception. Our  8 seater minibus  minibuses are also very convenient for small groups going to the airport. We also cater for minibus hire for Weddings and special Ceremonies . If you attending a sporting event weather that is 8 passengers to the races, 8 passengers to a football or rugby gave we can provide a minibus  taxi for you.  
---
Expert in 8 passenger Transfers
We make use of GPS trackers in our minibus at Manchester Airport . Each and everyone of our  minibuses o is equipped with GPS trackers. In this way, we will be able to save your time as well as prevent you from getting lost. Book now call 0161 711 0029 This helps us to follow our minibuses all the time.Our 8 seater minibus taxis are all licensed minibuses to carry 8 passengers and lugagge.  All drivers are licenced and are DBS checked. 
---
FAQS 8 SEATER MINIBUS HIRE
Is the 8 Seater minibus self drive or with a driver
Our 8 seater minibus taxi comes with licenced driver .
What is the make of the 8 seater minibus. ?
We have 8 seat Vito , 8 seat ford minibus and 8 seat VW Transporter.
Do you have luxury 8 seater minibus.
We have a Mercedes luxury Executive Minibus; Air conditioning and leather seats.
Where do i wait at Manchester Airport for you minibus ?
We do a ''meet and greet service'' at arrivals in Manchester Airport Terminal, 1 Terminal 2, and Terminal 3.