12 seater minibus Manchester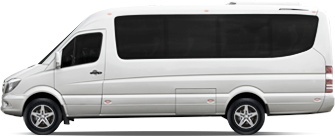 Minibus Manchester offers you a modern fleet of accessible 12 seater minibuses.    we can pick you up in any area of Greater Manchester. The 12 Seater minibus taxi  carries 12 passengers and also can carry 12 luggages with a bit of hand luggage. We are offering discounts for early bookings for this summer 2020.  All our buses are clean tidy and maintained on a 6 week basis. Call our sales hotline on 0161 711 0029 to inquire about the rates. . Whether you are leaving at night for a night out in the city of Manchester to clubs bars in Printworks or Deansgate we can do the transfer for you. We also do low cost Manchester Airport tranfers upto a group of 16 passengers plus luggage . 
You do not need to look for a 12 seater minibus in Manchester City late at night and pay high fares to get home, book your 12 seater minibus here and save money. Whether you are on a short trip or a long distance, you can be sure that you will travel comfortably, safely and with fast service delivery.
---
12 seater minibus Taxi

Minibus Hire Manchester offers Ford Transit and Mercedes Executive minibuses  with 12 seats. Please note all our minibuses come with drivers it is not self drive.  to suit every need of yours. Our vehicles are highly accessible and cheap to hire. We also have highly educated qualified drivers  with long history of driving experiance. For special occasions, we have an executive minibus taxi  of 12 seats, with reclining leather seats, a DVD player etc. We travel from local and long distance to a very reduced cost. Covering all destinations, airports, city nights, days off, school service and sports venues.If you are looking for the best minibus hire in Manchester, look no further, we offer excellent quality and customer service that you will not find anywhere else.
---

We are proud to offer the best 12 seater minibus hire service in Manchester. We also have a handful of brilliant testimonials to see why our esteemed customers think we are the best minibus service available in the city of Manchester. That is why we always have an overview of our customers over and over again.If you want professional and experienced drivers with the best safety control records, you will find them here. The good news is that our 12 seater minibuses are always available for you. We will take you wherever you want, whenever you want, because there is so much to do in this fantastic city, let us take the opportunity to take you round this city to explore.We can take you to the many Manchester festivals throughout the year trip to see the city's two football clubs in action, a lively night in the Gay Village district. You can also spend quality hours at the Trafford mall. These services will be rendered quickly and safely as required by you.
---
FAQs for 12 seater minibus ?
How many passengers does 12 seater carry ?
The 12 seater minibus carries 12 passengers adults or child . please note even a very young baby has to allocated a seat regardless if you decide to carry them in your lap.
How many luggages can the 12 seat taxi carry ?
The 12 seater minibus can accommodate up-to 12 large bags and 5 small hand luggage there is also room inside the minibus for small bags with overhead racks.

Can i hire the bus to drive my self ?
We do not do self drive all of our minibuses come with drivers.

How in an advance do i need to book my minibus ?
Please allow 24 hours to accommodate availability .